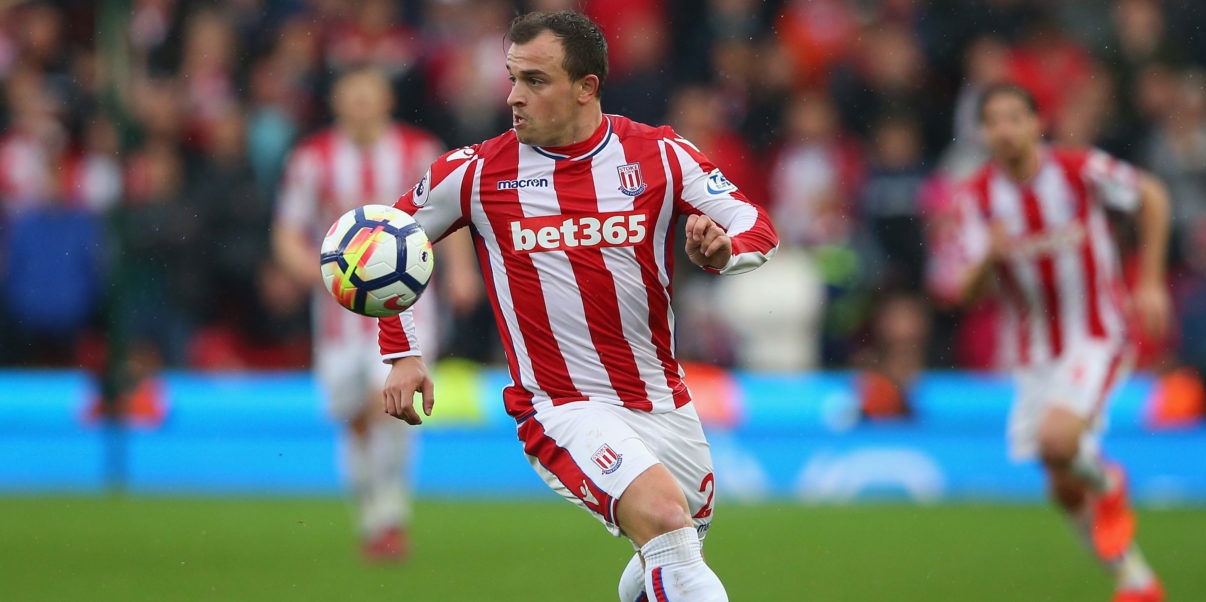 Stoke City stars to miss world cup continues to increase
World cup qualifier are rounding up and the countries that will make it to Russia 2018 are almost complete. Stoke City players who participated for their country are dropping out on the race for the mundial in Russia next year.
Stoke City's USA defender Geoff Cameron suffered a 2-1 defeat in the hand of Trinidad and Tobago to miss out of the world cup for the first time since 1986. This come as a shocking defeat after USA were in pole position to qualify. Cameron was on the bench for the whole match as his country endured the defeat. They could still have gotten a play-off game against Australia until Panama scored an 88th-minute winner against Costa Rica to reach their first ever finals. This means that the likes of Christian Pulisic and Cameron will have have to wait until 2022 in Qatar.
A good news for Stoke is that their attacker, Xherdan Shaqiri and his Switzerland has the opportunity to make it to the world cup via a play off despite losing to Cristiano Ronaldo's Portugal 2-0.
Another player that won't be making it to the world cup is Joe Allen and his Welsh teammates. More bad news came from the game when he sustained an injury early in the game, Allen was seen out of the match holding his ankle brace for soccer in his hands. This has cast a doubt on his availability for the Potters on Saturday when they visit Etihad stadium to play Manchester City, place your bets with totesport free bet ahead of a City clash this weekend.
The score was still nil nil when he was substituted before James McLean pulled one in for Ireland. This lone goal was enough to down Wales from making it to the playoff. The likes of Gareth Bale and Aaron Ramsey will have to watch the world cup from their television screen while their fellow players battle for the most prestigious trophy in football. Hopefully before the next world cup will be hosted in Qatar, the tournament will have expanded to accommodate more countries so as to have all the all best players present with their national team.
---